Carlos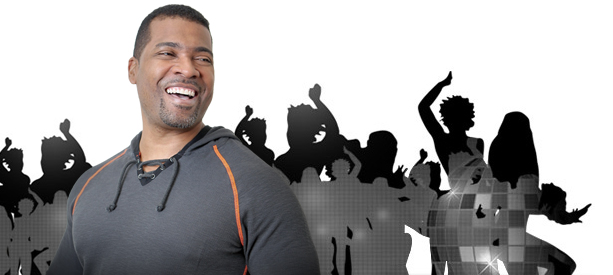 Biografía:
Carlos is a Puerto Rican native, of Dominican parents, Radio and TV on-air talent, Emmy award winner. Carlos' love of broadcasting began during his teenage years. Never imagining that he would end up in radio or TV, Carlos pursued a degree in Business Administration from the Instituto Tecnologico de Santo Domingo. In Puerto Rico, Carlos began his career in Banking and was still in Banking when he relocated to Los Angeles in 1992.
In 1996 Carlos decided to take a demo tape to KLVE and this was one of the best decision made in his life. Almost overnight, Carlos began training for the weekend slot. In a matter of months, he was given the coveted position on the top rated love song show, "Romanticas de KLVE". In September of 2000 Carlos accepted the challenge of KLVE's afternoon drive, position that he held till November 2012. Carlos also functioned as KLVE's Program Director from 1999 to 2004.
In August 2009 Carlos became one of the three host on Primera Edicion; the morning news show on Univision and also on Telefutura that aired statewide in California for the first hour and then locally (Los Angeles) for an additional 2 hours. This TV experience was a wonderful bridge for Carlos' next challenge.
On Monday March the 21st 2011 something wonderful happened in Carlos' career: to co-host his brand new daily TV show in Telefutura 46 under the name of "LAnzate", an entertainment show full of energy, guests and useful information. An experience that Carlos fully enjoyed until November 2012.
In 2007 Carlos won the EMMY award for hosting the Univision National Broadcast of the "Rose Parade". In 2006 Carlos was nominated for the Marconi award by the National Association of Broadcasters for "Personality of the year-Spanish radio" and then again by the Radio & Record Magazine in 2007. Carlos won the "Monitor Latino" Latin Pop Radio Personality of the Year on 2009 & 2010.
Carlos also worked as the National correspondent for Univision Radio Network that allows him to cover special awards such as the Latin Grammy, Premio Lo Nuestro, Premios Juventud, Premios Billboard and others prestigious events.
Carlos también es Corresponsal de Espectáculos de MundoFox 22 en Los Angeles.